By: Ashley-Lynn Goldstein (George Washington University)
What do you wear when you travel? If you are anything like me your airport wardrobe consists of sweatpants, a sorority shirt, maybe a cute scarf and uggs. I'll admit, not my finest moment. Every time I travel I am grateful that I am not a celebrity, and do not have to worry about being photographed.
What do you think about these celebrities' airport styles? As I always say, its never too late to learn.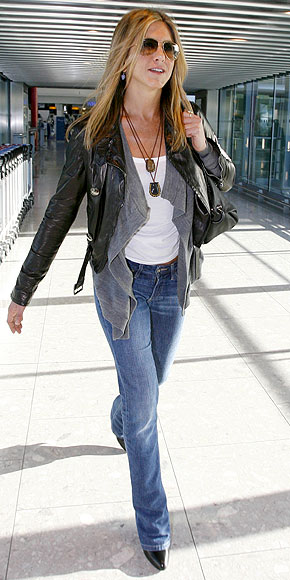 Jennifer Aniston: I love her use of layering. She looks casual yet put together.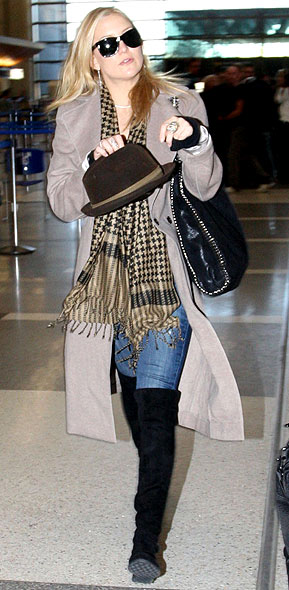 Kate Hudson: Her scarf is super cute and paired with those boots she rocks fashionably comfortable. Love the hat!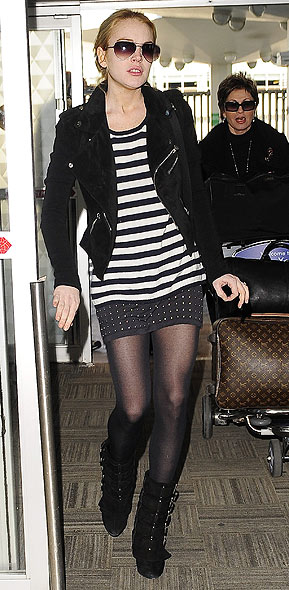 Lindsay Lohan: In my opinion she looks a little like a hot mess. Then again doesn't she always? She is the only celeb I know who can make sloppy look fashionable. I guess I really do love to hate her fashion sense.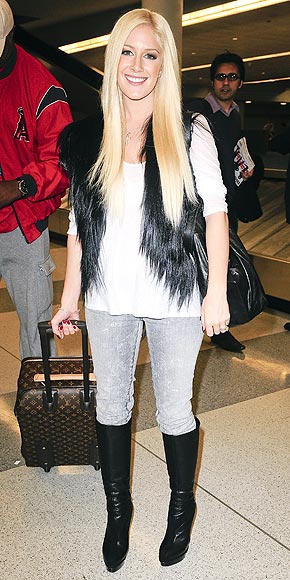 Heidi Montag: Although a little more dressed up than I would ever be for the airport, she without a doubt pulls it off. The fur vest is to die for, adorable!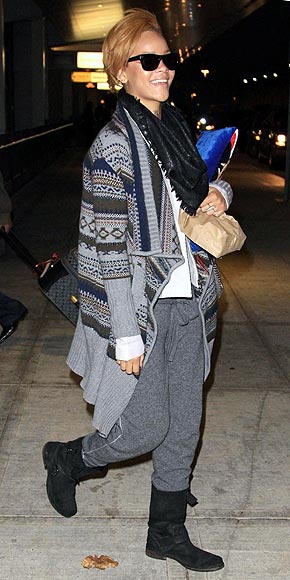 Rihanna: She pulls off the sweatpants look way better than anyone else I know. She looks comfortable without looking like a mess. A+!