It's summer time so I want to add to your tailgate or BBQ recipe repertoire.  This Chef-Boy-A-Socialite recipe is the Jack Daniel's Flank Steak.  And what's great about this one is, you can drink while you cook.
Whiskey actually makes a great marinade. Not only does it add flavor but it tenderizes the meat as well. Remember when using alcohol in a recipe don't use anything you wouldn't drink.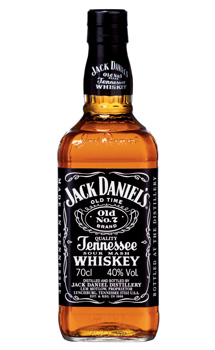 Prep Time: 15 minutes
Cook Time: 10 minutes
Ingredients:
1 1/2 pounds flank steak, about 1/2 inch thick
1 clove garlic, minced
2 teaspoons dry mustard
1/4 cup whiskey
2 tablespoons butter
salt and pepper to taste
Preparation:
With a sharp knife score the flank steak, about 1/8 inch deep, making a diamond pattern. Mix garlic, mustard and whiskey together. Place steak and marinade in a resealable bag and refrigerate overnight. Remove steak from refrigerator and preheat grill. Grill about 3-5 minutes per side brushing with butter periodically. Slice into strips, across the grain and serve.