Based on extensive research here are the ten hottest celebrity girls: ranked by girls. Tell us what you think. Girls and guys, do you agree with these picks?  Who would you add or remove?
10. Jennifer Aniston
At 40 years old, she's as hot as ever. Her toned physique most certainly rivals those of women in their 20s. But this would be if she could be milf, is quite unlucky in love. We understand that Brad loves Angelina, Vince wasn't feeling it, and John Mayer is kind of a tool, but in all honesty, we have to say it's hard to believe that she hasn't found a guy to settle down with.
9. Kristin Cavillari
The newest cast addition to The Hills has proven to be quite the troublemaker. But, since her havoc-wrecking days on the shores of Laguna, we have always been secretly jealous of KC's i-don't-give-a-sh*t ways oh yeah, and her gorgeous Californian beauty. It also seems that the extra five inches of hair growth post-Laguna, have added five extra inches of attitude… yes, the bitch is back and we're loving it.
8. Amber Stevens
Kind of an unknown, and we're not sure why. For those Greek fans (if you're not one, I highly recommend you start watching!)… you know her as Ashley. Casey's super adorable best friend. And that's just what she is, a very gorgeous, really cute, good friend who has a smokin' boyfriend—with good reason of course.
7. Audrina Patridge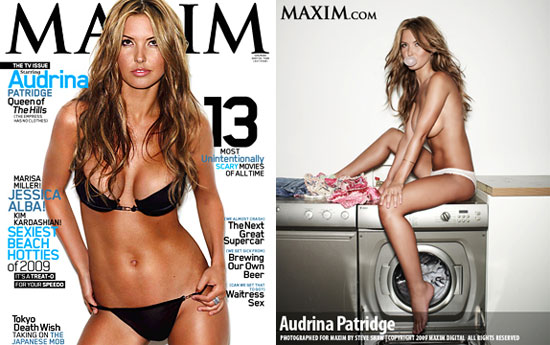 Her taste in guys is definitely questionable, (Justin Bobby anyone?) but there is no denying that Audrina is one hot commodity. Women everywhere are envious of her curves, mainly because men everywhere lust after them.
6. Rachel Bilson
Her fashion sense is impeccable, we all yearn for her wardrobe. Each outfit more creative, and some would even say more outlandish than the next. She's one of those rare girls, and I think women and men can agree, when you look at her you see pretty, cute and hot.  Quite an accomplishment.
5. Britney Spears
She had to go on the list. She's the original. The reason why guys fantasize about schools girls and flight attendants. Every music video she releases, gives us a new character to emulate, and we love her for that. The boys may be wavering these days, unsure as to whether or not the hot, late 90s early 2000's Britney is back…well she is (check out her latest single 3), and I can tell you the girls never lost their faith that she would be.
4. Sophia Bush
Anyone who says "It's important to have somebody who can make you laugh, somebody you can trust, somebody that, you know, turns you on, and it's really, really important that these 3 people don't know each other," just has to be our idol. One Tree Hill's very own Brooke Davis, is beautiful, funny and very smooth; three killer qualities. Not usually a top pick for guys, but I think it has more to do with her being kind of a hidden treasure, so we're spreading the word.
3. Lauren Conrad
There aren't too many girls in the world as physically beautiful as Lauren Conrad. Perfect hair, charming smile, a passion for fashion. Her seemingly sweet disposition adds to her established cute image. Guys, considering this is the third Hill's girl to make the list… we suggest you start tuning in. Tuesday nights at 10 on MTV, you're welcome.
2. Danneel Harris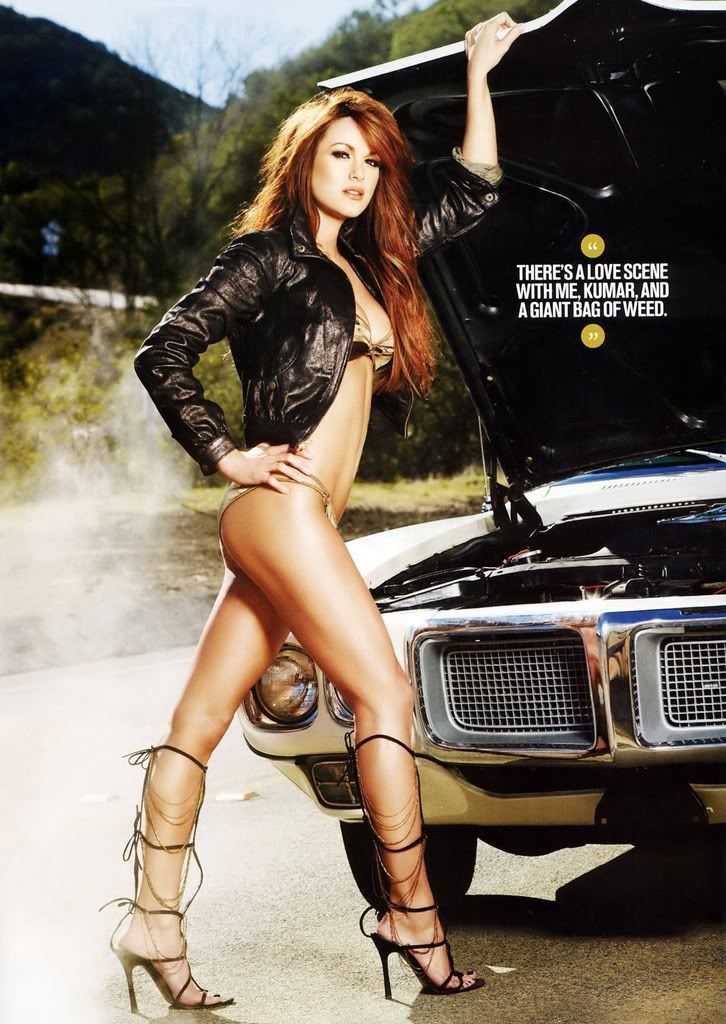 Here's the thing about Danneel Harris, she's another somewhat unknown member of our list. But, I can't see that lasting too long. With her recurring role on One Tree Hill, her part in Fired Up and more movies on the horizon, the world will catch wind of this one, and once they do, they are not going to let her out of their sight.
1. Megan Fox
Okay, honestly there is in no dispute here. I've heard the "she doesn't really do it for me" lines but if she doesn't then who can? She's flawless; even we can admit it. Yes, there is room for improvement in the personality department for sure… but hey you can't have everything…. that is, unless you're a Campus Diva.