Memorial Day is Monday and we at The Campus Socialite figured we should give you an early look at the best of the best when it comes to patriotism.  If you haven't already read Part I and seen the first half of our 10 greatest soldiers of film, then check it out now and join us below to see the remaining heroes.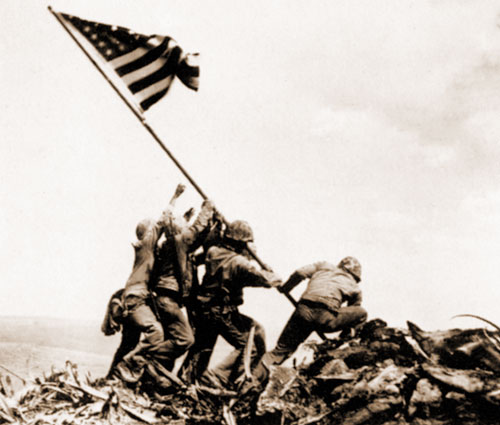 5. George C. Scott as General George S. Patton, Patton (1970) In a role that would capture him an Oscar, George C. Scott portrayed General George S. Patton during his command in World War II. Patton, a general whose ego is matched by his war record, leads U.S. Forces to victory at the Battle of El Guettar. Patton's brash nature costs him time in command, but he is eventually reinstated and once again leads U.S. Forces to impressive victories in Europe, culminating in his march through Germany.
4. Martin Sheen as Captain Benjamin L. Willard, Apocalypse Now (1979) Martin Sheen's character Capt. Benjamin Willard is assigned the task of finding and killing rogue Colonel Walter E. Kurtz who has taken a group of soldiers and is operating on his own accord. Willard travels by boat along the Nung River into remote Cambodian jungle. Here is finds and confronts the rogue colonel completing his mission and assassinating him.
3. Tom Hanks as Capt. John H. Miller, Saving Private Ryan (1998) Tom Hanks plays Captain John H. Miller and is on a mission to locate Private First Class James Francis Ryan and bring him back home as it is learned that he is the only survivor of four brothers – all whom have died in serving the war. Miller finally finds Private Ryan but dies as he consents to Private Ryan's request to continue defending a risky bridge in France.
2. Liam Neeson as Oskar Schindler, Schindler's List (1993) Although not a "war hero" in the classical sense, Liam Neeson plays the role of a Nazi businessman, Oskar Schlinder, who transforms his role from a profiteer of Jewish slave labor to a rescuer through employing endangered Jews in his factory, saving the lives of over 1,100 during the Holocaust.
1) John Wayne as Lt. Col. Benjamin Vandervoort, The Longest Day (1962) John Wayne is Lt. Colonel Vandervoort who plays a no-holds-barred commander who will fight, broken foot or not. He and his men become part of the combined Allied invasion of Europe during World War II. Through their efforts and under his leadership, the Allies successfully become firmly entrenched on European soil.