By: Adrianne Marie (University of Miami)
Follow Adrianne on Twitter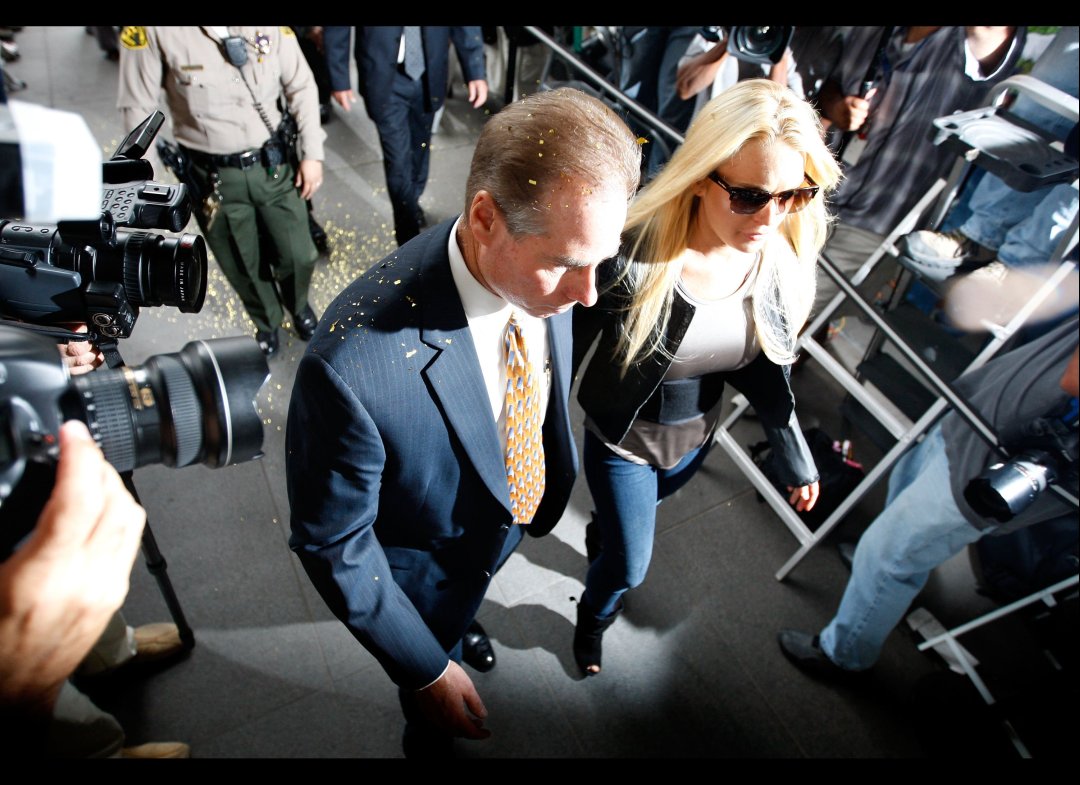 Lindsay Lohan entered the jail in tears, but little did she know, she had a fan club in prison. 
Lindsay arrived at the Century Regional Detention Facility in Lynwood, California to a chant of "I Love You, Lindsay." According to an interview with a released inmate, azcentral.com reports that the actress responded to the support, "She was handcuffed but seemed calm. We all started saying 'God bless you Lindsay' and saying 'Hi' to her and then she smiled at us."
Looks like Lindsay will only serve a fraction of her sentence, go figure. According to the LA County Sherriff's spokesman, 'female, nonviolent prisoners do about 25 percent of their sentence because L.A. jails suffer from overcrowding, which brings Lohan's total time down to 13 or 14 days' (read the whole story at abcnews.com).
Those 14 days will probably not be pleasant. Due to her stardom, Lohan will be in a 12 X 8 cell in protective custody and away from the general population.
Her first visitor, attorney Shawn Chapman Holley, spoke with People.com, "Understandably, Lindsay's having a difficult time adjusting as it would be for anyone," Holley said after the brief visit Tuesday. "She's trying to make the necessary adjustments to an extremely stressful and difficult situation. There were some tears."
Lohan will spend almost the entire day (22 hours to be exact) in her cell. Doesn't seem like the star is adapting very well to her situation but deputies say that's normal.
According to TMZ.com, Lohan will be allowed to take Adderall, which she has a legit prescription for. (Side note: My question is, why do you need ADD meds in prison? What could you possible need to concentrate on? How many ceiling tiles there are?)
Hopefully this entire experience will smack some sense into her and put her back on track. However, daddy Lohan doesn't seem to think the slammer will help her. "I don't think jail is going to change her; I think she needs to change herself." But we all know how much Lindsay dislikes daddy Lohan, "I don't want Michael Lohan Sr. anywhere near me, no matter where I am. I am in a great place and he only brings negativity in my world" (via Twitter). Maybe she'll try to prove him wrong…