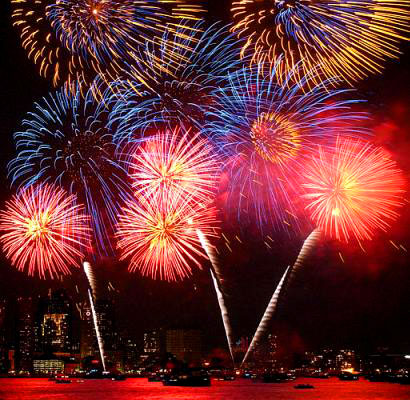 So about a week ago I posted an article about Lake Havasu, the dream location which brings a spring break atmosphere to the lake. We have been getting huge feedback from all our faithful Campus Socialites about other top party spots and have decided you deserve to be rewarded for partying. Besides the fireworks and the Nathan's Hot Dog Challenge, the 4th is known for BBQs, beers, some red white and blue attire, and celebrating our freedom with all sorts of booze that could probably take down a small horse. We have joined forces with our friends over at PlayPoolPong.com in search of the best 4th of July Bash. We want to hear all your party plans for the 4th of July and where the best kick ass party will be this year. 
We are looking for the craziest and wildest parties whether it be on land or sea, have 40 people attend or 40,000 no party is too small or too big as long as it can live up to the title of best 4th bash. The top parties and locations will be crowned later this month in order for all you Campus Socialites to see how people are celebrating Independence Day, or give you enough time to book that road trip and get your ass to that party by the 4th. The top 3  winners will receive PlayPoolPong tables and gear which is sure to make that 4th bash even better. To register your best 4th bash send an email with your name, the description of the party, why it is the best, and pictures (if possible) of the previous year's party to info@thecampussocialite.com .  Or feel free to leave your party information in a comment on the blog.
Partying's a tough job, but someone has to do it.