"Bruno" – Universal – Dir. Dan Mazer
Synopsis: Gay Austrian fashion guru Bruno travels the world interviewing unsuspecting subjects on a variety of taboo topics.
What You Need To Know: Sacha Baron Cohen got $30 million from Universal to bring his Bruno character to the big screen, despite the character being, arguably, the least popular from Cohen's "Da Ali G Show." Unlike the hip-hop flavored Ali G or the casually racist Borat, Bruno's schtick seems to be that he's screamingly gay and he views himself as a member of the media. It was probably easier for him to grab interviews with the latter advantage (he's more than a little famous thanks to "Borat"), but one wonders if this will be closer to the unbearable "Ali G Indahouse" than to "Borat," or if the recent Prop 8 decision will make this film extremely relevant and much more politicized then first intended.
Release Date: July 10, 2009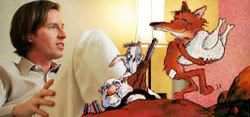 "The Fantastic Mr. Fox" – 20th Century Fox – Dir. Wes Anderson
Synopsis: A family of foxes try to outsmart a group of farmers who are trying to wipe them out for eating their livestock.
What You Need To Know: Wes Anderson takes a creative left turn into the world of stop-motion animation with an adaptation of the delightful Roald Dahl kids novel, and brings along old friends to do the voices (Cate Blanchett, Bill Murray, Jason Schwartzman, Anjelica Huston), plus adds a few new ones to the fold, too (George Clooney). Co-written with filmmaker Noah Baumbach ('Life Aquatic') and with songs being written by Jarvis Cocker (Pulp), this kid-friendly flick could turn out to be the highest grossing one of Anderson's career.
Release Date: November 6, 2009

"Inglourious Basterds" – Weinsteins/Universal – Dir. Quentin Tarantino
Synopsis: An elite team of Jewish American soldiers in WWII take on a covert mission to kill Adolf Hitler, but unbeknownst to them, the daughter of a slain French farmer is planning her own revenge.
What You Need To Know: Tarantino's war film is epic and could be one of the most outrageous WWII films ever made, not to mention his possible masterpiece, if he doesn't fuck up his brilliant and audacious script. Brad Pitt leads an eclectic, motley crue cast that features many foreign newcomers (Melanie Laurent, Jacky Ido, Christoph Waltz), old school actors (Cloris Leachmen, Rod Taylor), American comedians (BJ Novak, Samm Levine) and bold faced names (Diane Kruger, Mike Meyers) among many, many others.
Release Date: August 21, 2009.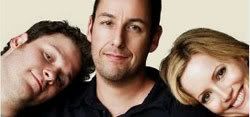 "Funny People" – Universal – Dir. Judd Apatow