By: Ashley-Lynn Goldstein (George Washington University)
This week a social networking controversy exploded as women began sharing the color of their bras on their Twitter and Facebook accounts. The posts, which some consider over sharing, is a campaign to spread awareness about breast cancer.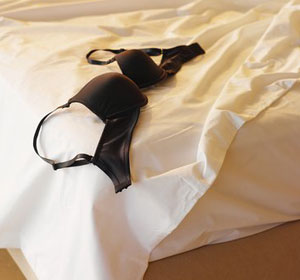 A chain message reading, "Write the color of your bra in your status. Just the color, nothing else. And send this on to ONLY women, no men. It will be neat to see if this will spread the wings of cancer awareness. It will be fun to see how long it takes before the men wonder why the women have a color in their status…..LOL!" started the trend.
According to experts, the viral campaign was a success in the amount of time it took to reach tons of people, however many are arguing about the validity of the trend. Does writing your bra color on your social networking page really spread awareness about breast cancer?
Personally, I think there is nothing wrong with it. I think it is a sexy way to spread awareness about such an important issue for woman (and men) our age. If the color of your friend's bra on facebook does not get your attention I don't know what will.
I want to know what you think? Are you planning on putting your color on your page?
PS: I'm pink ;).