As a college student, I wrote sports previews for my blog under the title, "We're Aren't Experts." In 2010, for my first piece at Campus Socialite, I'm rewarding you readers by bringing all the same un-researched nonsense right to your front door.
This year's college football season is going to be great, unless you root for anyone that's not Texas, a good SEC school, or Ohio State. Because that's the magic of college football: Anyone can win! Unless you root for anyone that's not Texas or a good SEC school.
So let's get on with the misinformed preview! Enjoy it, read it at work, forget about in a couple hours and don't assume any of this is applicable.
The SEC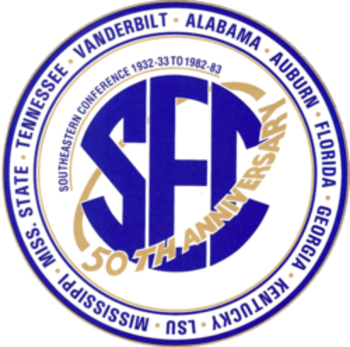 Might as well do the only relevant conference first. Alabama and Florida look like dominant teams and everyone else could still beat your garden variety ACC/Big East opponent. Something called a John Brantley has been taking snaps at QB for Florida while Tim Tebow is, I'm assuming, on a mission to divulge the word of Christ to orphans in Nambia. As far as I know, Tebow will be back for the season to begin. Otherwise, they're looking at a pretty rough schedule, including a game in Alabama in a month.
Which brings me to the prohibitive favorite according to the well-dressed men on my TV, the defending champions with a 20-year-old Heisman winner at running back. This is where analysis of any kind is stupid. Alabama is good, durp. The only thing is they have a pretty rough schedule. Penn State, at Arkansas, the aforementioned bloodbath with Florida on Oct. 2, at Tennessee, at South Carolina, at LSU, and the Iron Bowl against "Number 22" Auburn, who will certainly have faded from the national consciousness by then.
But when you've got Mark Ingram, you've got a good team. He's nuts. The really sick part is that he did better in big games last year. 150 yards and a touchdown against VT. 113 and 3 scores (plus 76 receiving) against Florida. 116 and two touchdowns against Texas in the title game. Yikes stripes. Also, he's a junior. He's like the create-a-player in NCAA Football 11. Right down to the silly 10-yard-per-carry games. Super fun fact: Mark Ingram has never fumbled in college. 414 carries, 0 fumbles. The jinx is on.
The Big 12
After a tumultuous offseason in which most of the teams in the conference left, the Big 12 title game will, by default, be Iowa State vs. Butler. I've got the Cyclones, 35-10, mostly because I'm unsure if Butler has a football team, and now this joke has run its course.
The Big 12 only features three ranked teams as the season begins, but they're all top-8 in the country: Texas, Oklahoma and Nebraska. Entertaining/crazy dude Mike Leach is gone from Texas Tech, so they're not relevant, and neither are, really, anyone else besides those big three. Nebraska's offense is unimpressive and since they and Colorado sort of spearheaded the whole, "Screw the Big 12, fend for yourselves, peace out" thing this offseason, don't you get the feeling that everyone else in the conference will be gunning for them especially?
As always, Texas and Oklahoma are really good.Texas has to worry about replacing Colt McCoy and Oklahoma has similar worries after Sam Bradford left. But you know what? I believe in Landry Jones. Take that to the bank, as long as your bank gives refunds on poor college football advice.
The Big 10
Ah, the conference with 11 teams that calls itself "The Big 10." Ridiculous. It's ridiculous. No, I don't think it's "cool" that there's an "11" in the Big Ten logo. It's stupid. Call yourselves the Big 11. Penn State joined this conference in 1990. You've had 20 years. They'll probably change it to the Big 11 next year, just in time for Nebraska to join. I hate this.
Ohio State will lose the national championship game.
Nah, just kidding. I'm not drinking the Kool-Aid on Terrelle Pryor like everyone else is. He's great, no doubt. But I feel like we all keep acting like he's the next big thing, and his career is already half over. You know who else is a junior? Mark Ingram, who's already won a Heisman and a national championship. This team is going to have trouble somewhere between Miami, Wisconsin, Penn State and Iowa. But you just get the feeling they'll get to the national championship game and lose. And who am I to buck trends?
The Big East
Which is still around, thank you very much. Someone forgot to tell Pitt, the team a lot of people figured was the best in this conference headed into the season, because the Panthers just went to Provo and lost. Whoops. How does this conference get an automatic bid to the BCS but Boise State keeps going undefeated and no one cares? This sport is stupid.
West Virginia also has a pulse in this conference, but that's about as far as that goes. Cincinnati, the surprise, feel-good winners of the conference last year, lost Tony Pike and Marty Gilyard to the NFL, which is like taking the steering wheel and tires off a car.
The Pac 10
Did anyone else see on Hard Knocks when Jets coaches were making fun of Joe McKnight for "taking a pay cut" to play in the NFL? It's a funny joke, but the funny part is that we've all heard it a million times and only just now the NCAA did its super secret investigatory work and found out — no!!!! — USC hasn't been totally above the table in terms of recruiting since, oh, just about, ever.
Oregon is the defending champion and a favorite to win again, even though they lost former QB Jeremiah Masoli because he got kicked out for stealing. Look, I get it. Not all NCAA football players are getting paid as much as USC's are.
And, you know what? Go Washington. Outside of people who have other rooting interests against the Huskies, Washington is America's team this year thanks to their QB, Heisman candidate Jake Locker, who passed up the chance to be a top draft pick and get a bunch of money so he could come back and try to lead an awful team to the postseason. I don't have a joke for that; that's pretty cool.
The ACC
is terrible.
Maybe it's because I was there for the worst season in Maryland history last year, but nothing about the ACC seems worthwhile. Except, of course, Miami. Miami is a really good football team, as always. But just like last year, this conference is going to be muddled because Miami is always good for a handful of games where they beat themselves. They probably won't beat OSU, and they have a tough end to the season at Georgia Tech and against Virginia Tech.
Georgia Tech could lose to VT and UNC. UNC will lose to VT and Clemson. Clemson will have a fluke loss and lose to FSU. And on and on and on. The champion of this conference will have one of those ugly, like, 9-4 records and get slaughtered by TCU in the Orange Bowl.
The Best of the Rest
Also known as Boise and TCU.
Boise has Oregon State and Virginia Tech on the schedule, and if they win those games, they will probably go undefeated yet again. Maybe this year they will make the Junior National Championship For Teams We Don't Consider To Be Real.
Predictions
Let's throw these out into the wind and see if they stick somewhere. I'll put my name on these teams for the big bowls:
Rose Bowl: Oregon (Pac-10 Champs) vs. Ohio State (Big 10 Champs)
Sugar Bowl: Florida (At-large) vs. Oklahoma (Big 12 Champs)
Fiesta Bowl: TCU (At-large) vs. Texas (At-large)
Orange Bowl: West Virginia (Big East) vs. Florida State (ACC). Ugh.
National Championship: Alabama (SEC Champs) vs. Boise (Yeah, I said it).
And because you want winners for my fake games that won't happen: Ohio State, Oklahoma, Texas, Who Cares, Alabama.