Former Tool Academy cast member Jaimee Grubbs is claiming she had an affair with professional golfer Tiger Woods that included approximately 20 sexual encounters.  He told me just last month, 'Quietly and secretly we will always be together,'" Grubbs told Britain's The Sun newspaper in a Wednesday report.  "I loved how we got along. But I knew, in the back of my mind, there could never be just us. There would always be the wife, or somebody else."
The 24-year-old — who appeared as Shawn's girlfriend on Tool Academy's first season earlier this year on VH1 — alleges she met Woods at Las Vegas club Light in April 2007, and while she claims they ended up in the same MGM hotel suite she added they slept in separate rooms.  "The next day, he ordered me lunch in the room. He changed the TV to golf, and I was like, 'I don't want to watch golf. It's boring.' Then I asked him to get me a pillow. He looked at his friends and went, 'Is this girl serious?' At this point, he knew I didn't care who he was," she told The Sun before recounting their first kiss.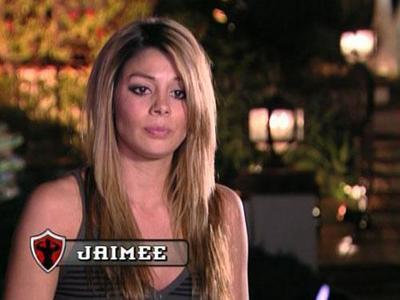 "He was standing by his bed ready to pack. I ran in jumped on him and tackled him. We rolled around and he kissed me. It was nice and gentle. My heart was beating. We laid there and cuddled for 30 minutes."  After their initial meeting in Vegas, Grubbs said they met again a few days later in her hometown of San Diego, which is where they had sex for the first time, according to The Sun.  "He just grabbed me and kissed me and we started taking our clothes off and had sex," she told The Sun. "Afterwards, he was like, 'You should probably go.' He told me that he has a hard time sleeping in the same bed with somebody. He gave me the impression he and his wife had separate rooms."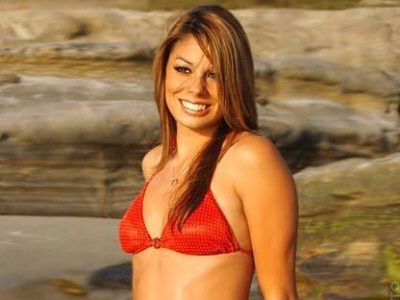 Here is the alleged voicemail that Tiger left on Jaimees answering machine. 
Hey, it's Tiger. I need you to do me a huge favor. Can you please take your name off your phone? My wife went through my phone and may be calling you. So if you can, please take your name off that. Just have it as a number on the voicemail, just have it as your telephone number. You got to do this for me. Huge. Quickly. Bye.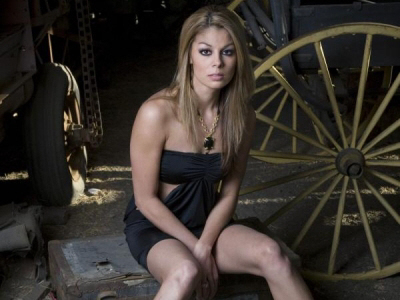 These were some texts from Tiger to Jaimee.  He doesn't seem to beat around the bush regarding what he is after.
"I will wear you out…when was the last time you got f*cked?" one message read.

Another one from Tiger read, "Send me something very naughty…Go to the bathroom and take (a picture)."
Jaimee's boyfriend from the VH1 show "Tool Academy."  Tiger Woods pick up line must have been, "let me let me upgrade ya".
*Info from this article courtesy of  http://www.realitytvworld.com