By: Ashley-Lynn Goldstein
Spencer "King of America" Pratt: Do I have to say more? Recently, Spencer Pratt announced his name change, adding the word "King" to the front of his name. When reporters asked him why the change he simply said " I have decided that if there is a Queen of England and Prince William, we need to have a King of America". All hail King Speidi!
Jon "Whose your Daddy Gosselin":
From his string of young lovers to his new Ed Hardy wardrobe Jon Gosslin has overnight become one of the most hated men in Hollywood. Jon has recently been ignoring that he has eight adorable children at home and instead making an ass out of himself all over the world.

Bob" The Dirty Old Man" Saget:
The former Danny Tanner has turned into the grimiest dirty old man in Hollywood. He repeatedly hits on way too you girls and says vulgar things in his jokes not even Uncle Jessie would approve.

Leo "Modelizer" DiCaprio
Is has become a known fact that Leo will not even look at a girl whose not a model. I don't know about you girls but I don't think Leo is as hot as he thinks he is. What would Rose say?

John "Heartbreaker" Mayer:
Not only did he break the hearts of two of my favorite women in Hollywood (Aniston and Simpson) he continues to blab about them. The only thing douchier than being a heartbreaker is being a heartbreaker with a motormouth.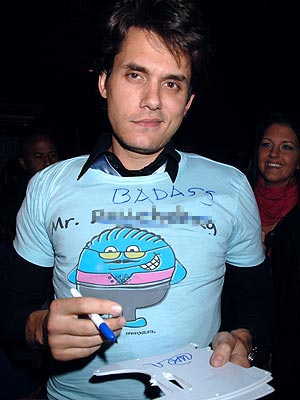 What do you think of my top 5 douchiest douches?
Email us at thecampusdiva@gmail.com with your top 5!