In no particular order, I present to you the top eight things no Diva should be without.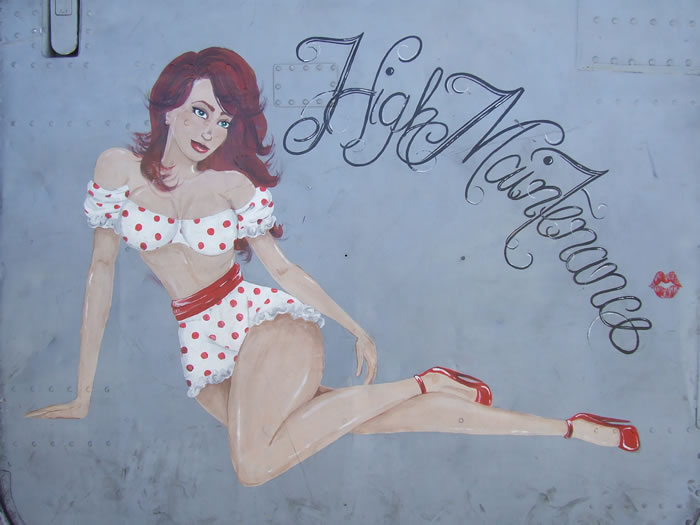 1. Mascara
Even when you are on the go, no time to fill in the lips, color the cheeks or even line the eyes, there is one thing every Diva should always make time for and that is putting on the mascara. When applied correctly it gives you just the right wide-eyed appearance that perfectly enhances your already stunning look.   I know, I know it takes many tries to find the least clumping, most elongating kind that makes your eyes completely jump out, and trust me I have searched far and wide for the very brand to do just that. I tried Maybelline, the pink and green bottle, some people swear by it, I don't personally see the appeal. I tried Dior, Lancome, Benefit's Bad Gal Lash, nothing seemed to really do it for me. Then finally, one time after having left my latest tube home, I asked to borrow a friend's mascara (not usually the best idea, try to always remember your own) but in this case it definitely worked out for the best. I found what I had been looking for and I'm never going back. Yves Saint Laurent Mascara, it comes in a gold colored bottle, you can't miss it. It is a little on the pricey side but it completely does the trick, lengthens your lashes without clumping. Trust me on this one girls, now, I never leave home without it.
2. Chapstick
Okay, I know not everyone is chapstick addict like myself, but even so, this is one thing that should never be left out of your day or evening purse.  Our favorite choices are  Blistex Lip Medex and Khiels lip balm.  Both are non-sticky and the perfect cure for dry, chapped lips, with added sheen, so go ahead put some over your favorite lip stick to give it a little something extra.
3. An Eye-Catching Nail Color
I've recently learned the significance of the right nail polish. One Thursday night, after much debate as to whether or not I should go out (considering I had work unusually early the next morning), I finally opted to hit a local bar and promised myself I would not stay out too late. Pressed for time, I threw on a black dress, and with no time to accessorize, slipped into my black heels and ran out the door. Once at the bar I was introduced to a friend of a friend, he was cute, and very entertaining, so I figured I would hang out for a little. About five minutes into our conversation, he stopped mid-sentence, glanced down at my hands, and said "wow, your nails are awesome!" I looked down at my blue colored nails and accepted his compliment, ready to continue on with our previous conversation. He kept going. He admitted that my outfit was a little ordinary, but the nails grabbed his attention immediately and completely spiced my outfit up (I'm paraphrasing here of course).  I thought about it for a second and realize he was totally right. Here I was standing head to toe without an ounce of color on me, except for my nails, and that's what he noticed. An interesting concept; why not get a little crazy with our nails? It's not permanent and you change it up as often as you like. Our favorite right now is OPI's "No Room For The Blues." Try it out. Since that day, I have received multiple comments regarding my nail color, from GUYS. If they are gonna be looking, might as well give them something nice to look at.
4. An Impressive Vocabulary
I think this one goes without saying. Listen, no one has to tell us that we are smart girls. We know this. But sometimes we can have a tendency to fall into the habit of using colloquialisms too often. It happens mainly to the more loquacious girls, and I am certainly in that category. We throw in too many "likes," as fillers in the middle of statement or a few extra "I means," at the start of every sentence. Let's not get caught up in the "for lack of a better word" craze, when we can just have that better word.  Now, I'm not saying we should be sitting in on a Saturday night memorizing the dictionary. I am saying however, we can take more notice of the words we hear or see being used often. Next time you are a reading a book, and you realize that you are coming across the same few words time after time, and you still don't seem to know what they mean, dictionary.com it. If you're on the go, pull out your blackberry, it shouldn't take more than five minutes, and in that time you will have gained a new vocabulary word to hopefully incorporate into your everyday speech. Soon, you will be giving everyone vocabulary lessons like Cher does for Ty in Clueless. "See you 'round. Yeah, hope not sporadically." 😉
5. A Wing-Girl
An absolute necessity. How many times have you gone up to the cute boy at the bar, who's sitting with a friend that you can't seem to shake? Cue your wing-girl. She effortlessly slides right over next to you and chats up the friend, not to mention completely has your back during any awkward conversational pauses. Also, sometimes your first time meeting a guy at a bar can be much more enjoyable and less uncomfortable if it's with another couple. Someone will always have something to say and you and your friend can play off of each other and also make the other one look good in front of the guys. You have to remember though, if she's going to be helping you out, you have to be willing to do the same for her as well.
6. Up-to-Date Current Event Knowledge
Whether it's by reading the newspaper, turning on CNN, or checking out the Yahoo news headlines of the day, keeping up-to-date with current events is imperative for us all. You certainly don't want to be the one girl at the table who, when discussing the latest happenings in politics or other worldly affairs cannot contribute to the conversation. You don't have to know everything, just a little taste so if asked, you are ready to offer your insight and wisdom.
7. A Great Sunday Afternoon/Beach Read
Take my word on this one, a good book should always been on your list of must-haves. If you are lucky enough to be in possession of the highly sought after Kindle, then you have the opportunity to download any book whenever and wherever you want. Pretty cool. If that's the case you should definitely add the following books to your wish-list on amazon asap. If not, get your blackberries ready and take notes ladies. While they are great to analyze in your Lit class, for a rainy Sunday afternoon or for a relaxing day at the beach, we are not looking for The Great Gatsby or Jane Eyre. We are definitely more interested in a fun, light-hearted, hard to put down read. If you are just getting started in the Twilight craze, look no further, stick with that till the end of Breaking Dawn. But, for those of us who aren't really into the Vampires, or who have polished the series off long ago, get ready for your new obsession. Emilly Giffin and her four books. Something Borrowed. Something Blue. Baby Proof. Love The One Your With. Something Borrowed and Something Blue are an amazing two-book series, that will have you wishing there were more. Baby Proof and Love The One Your With stand on their own and are equally as incredible. You won't be disappointed with these choices, I promise.
8.  A Winning Smile
If you take one thing from this list, let it be this. Nothing portrays to people how much warmth, and friendliness you generate more, than a smile. It can be flirtatious, apologetic, or sweet, and it instantly makes you more approachable. No one wants to talk to a girl who looks angry or even sad, but everyone wants to be around the person who's simply radiating because of her winning smile. Yes, it's so important it is worthy of the practice in the mirror method.