By: Brian Dernulc
As a veteran of the bracket process and a huge fan of college basketball, I've learned a lot about what works from a basketball perspective in the tournament, and more importantly how to limit costly errors  (save last year) in filling out my bracket to keep me in the hunt in my pools.  Below are a few rules I abide by and encourage you to follow as you fill out your bracket…
1. Don't pick with your heart.  This means don't pick teams you like or against teams you don't like when it isn't smart to do so.  It doubles the pain when you're wrong and who you like/dislike has no bearing on the outcome of the games.  That doesn't mean overcompensate in the opposite direction though.  If your team is capable of winning it all and you think they have a good chance of doing it, pick them.   Just be ready for the extra sting if the results don't go your way.
2.  Don't pick a team to go too far if you think they might lose their first round game.  Once again, nothing kills a bracket more than losing a Final Four team because you tried to get cute.  Sure, upsets happen all the time, but be smart about who you pick to advance far.
3.  Pick a few upsets.  I don't care whether you pick them in the first round or the Elite 8, but pick some.  Nobody likes the person who picks the top seed to win every game and it doesn't happen anyway.  I'm not saying don't pick all four #1 seeds to the Final Four if you think they are the most likely to get there, but take a chance from time to time, it's where you gain ground on your competitors.  Along those lines, if you go with the flow and pick the popular choice to win the title, you better do well with your early picks, because otherwise you have no chance to make up the points in your pool.
4.  Pick someone who you can picture winning the title.  That might sound stupid and obvious, but if you can't picture the team cutting down the nets, they probably won't.
Over the next four days, I'll be bringing you a breakdown of each region of the NCAA tournament, with a special focus on the first round games.  I am going to work my way across this great land starting with the East and eventually finishing up out West.  I hope this provides you with some guidance as you fill out your brackets in an attempt at supremacy in your dorm, fraternity, sorority, office, or whoever you're competing against.   For the college grads out there, start working on that cough Monday, it'll be an easier sell to the boss when you're calling in sick on Thursday and Friday.  Good luck to those of you whose schools were fortunate enough to make the field of 65, and to those of you whose schools didn't…better luck next year.
East Region – "Country Roads, Take Me Home"
The East regional is, in my estimation, the second toughest region on the bracket.  The region is highlighted by the second slotted #1 seed, and SEC champions, in the University of Kentucky.  Led by John Wall and DeMarcus Cousins, Kentucky has looked like one of the top teams in the country all season long.  Ashley Judd and other member of Big Blue nation can't be happy with their draw, however.  The Wildcats are loaded, but are a really young team that could face some very dangerous matchups on their way to the Final Four and it might start as early as the second round.  I think they can get by on talent alone for a little while, but eventually their lack of experience will derail them.
On to the First Round Game by Game Breakdowns…
#1 Kentucky v. #16 E. Tennessee St. – Nothing to discuss here.  The Atlantic Sun Conference Tournament Champions are going to get Buc'd (bad wordplay: check) out of this tournament quickly and embarrassingly.  On a side note, the John Wall dance is catching on in a big way and I got to say I kind of like it.  The Pick: Kentucky.
#8 Texas v. #9 Wake Forest – Wow, what happened to the Longhorns?  The once #1 team in nation with the 17-0 record fell off a cliff halfway through the season and have yet to really find its way again.  They are unquestionably talented, but Rick Barnes has struggled to find a rotation that really works and I don't like their experience at the guard position.  Wake Forest hasn't impressed anyone down the stretch either.  With some big out of conference wins early in the season, the Demon Deacons have lost 5 of 6, including getting blown out in the ACC conference tournament by a bad Miami team.  This game could be ugly with both teams trying their best to lose.  Like most of the second half of the season, 1 of them is going to fail again.  The Pick: Texas
#5 Temple v. #12 Cornell – The best first round game in the region.  Beware of the popular 12-5 upset pick.  It rarely pans out.  This game pits the A-10 Champs against the Ivy League Champs and will be one of the most discussed games of the first round.  Everywhere you'll look you'll see people picking Cornell.  Tread lightly.  I want to fill you in on something – Temple is really good.  Cornell nearly beat Kansas on the road, and gave Syracuse a tough time for a little while, but they coupled those losses with a few questionable ones and I think they got a raw deal getting seeded on the 12 line.  Temple won the regular season and conference tournament in a solid A-10 and added a high quality out of conference win against Villanova in one of those gritty Big 5 Philly matchups.  Cornell is good, but Juan Fernandez and Temple will be too much and the Big Red can get back to doing what they are destined to do…going pro in something other than sports.  The Pick: Temple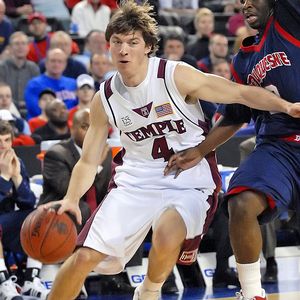 #4 Wisconsin v. #13 Wofford – The worst first round game in the region.  Much like Keystone Light, stay away unless you have no other options and if that's the case then you need to find a bar anyway for better games and better beer.  Wisconsin is what they usually are — a well coached, boring team who will win a game or two in the tournament and then get bounced.  As far as Wofford is concerned, what the hell is a Wofford?  Your guess is as good as mine, but it sounds like the name of a British town and the Brits don't play basketball.  Don't pick them.  The Pick: Wisconsin
#6 Marquette v. #11 Washington – Marquette has overachieved this year, but they have a lot of experience in close games, which is big come tournament time.  Washington has some NBA talent on its roster, namely Quincy Pondexter, but with all due respect to our friends on the left coast, the Pac-10 sucks and I'm not buying into mediocrity.  Sorry.  The Pick: Marquette
#3 New Mexico v. #14 Montana – I can honestly say I've never met a single person from either one of these states, or their respective universities, so rather than make unfair snap judgments on the people or the schools, I'll just move on.  Trust the seeds on this one and enjoy watching New Mexico's Darington Hobson.  He's a stud.  The Pick: New Mexico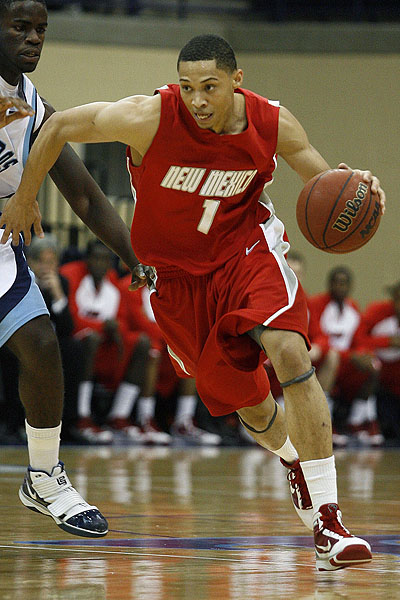 #7 Clemson v. #10 Missouri – I'm not really sure what Clemson has done to earn a 7 seed.  Sure they beat Butler out of conference and beat Maryland in conference, but a 9-7 record in a weak ACC is about as intimidating as the purple accent color on their uniforms.  Mike Anderson's Mizzou squad plays at about as frantic a pace as any team in the country.  It tends to be hit or miss and good teams with good guards will have no problem handling their game long full court press, but I don't think Clemson fits the bill.  The Pick: Missouri
#2 West Virginia v. #15 Morgan St. – West Virginia has driven me crazy all season long.  I've watched this team more than any other team in the country not named Syracuse and it's easy to figure out who they are.  They are long, athletic, and crash the boards relentlessly.  They have no reliable point guard and struggle to shoot from outside, which usually poses major issues in the tournament.  They also struggle to put teams away when they have a chance to.  So why do I like them so much?  Da'Sean Butler is really talented, and one of the most clutch players in the country as he showed the nation at the Mecca of basketball in the Big East Tournament.  They have some experience, they are peaking at the right time and they are battle tested.   I have nothing to add on Morgan St.  The Pick: West Virginia
How will the rest of the region shake down?
Despite a scare in the second round from Texas, not the NCAA Committee on Infractions, that will come after the tournament, (dig at Calipari's lack of institutional control: check) I like Kentucky to advance to face Temple, who will get by Wisconsin.  I really want to pick Temple to beat Kentucky, but smart money and a combination of Rule #1 and Rule #2 says to stick with the Wildcats.  In the bottom half of the bracket I like New Mexico to take care of Marquette and despite some early game struggles West Virginia's talent will handle Mizzou's pressure.  West Virginia then beats New Mexico to set up an Elite 8 matchup with Kentucky.  This is where Kentucky gets derailed.  The Mountaineers experience overall and more specifically their experience playing in the Carrier Dome will be the difference as Kentucky's youth gets served.  West Virginia continues their impressive stretch of play and earns a spot in the Final Four.
Stay tuned for my breakdown of the South Region!