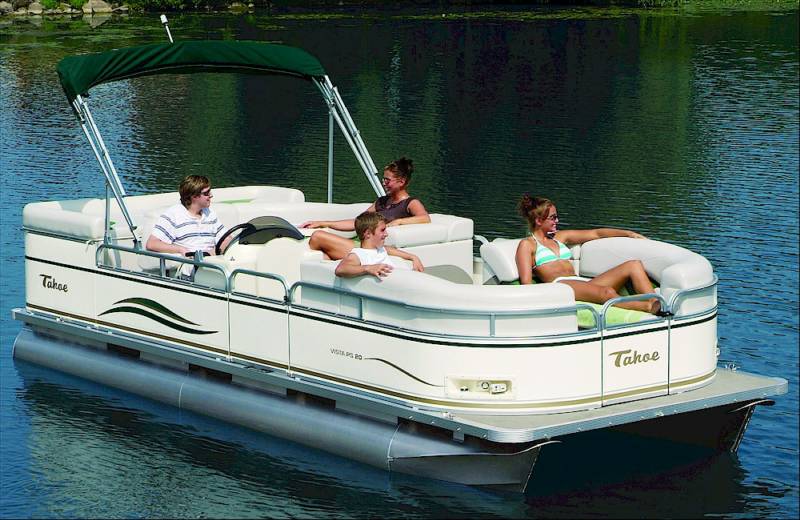 Recently released statistics indicate that there are more than 12 million recreational boats registered in the United States. So it's no surprise that there is a wide variety of boats available for purchase on the market.
Of the many types of boats you might consider owning, perhaps none is better, and more versatile in so many ways than the pontoon boat — always depending on what you're planning to use the boat for. But buying a boat is a big decision, and you'll want to avoid some common mistakes and instead follow some tried-and-true general practices for the process of purchasing a pontoon boat.
What do you want to do with your boat?
It seems like an obvious question, but it's important to determine exactly what activities you expect to be doing regularly with your boat, and what activities and purposes you might not need the boat for but want to reserve the ability to do.
Clarifying exactly what you want to do with your boat will help the staff at a good dealership to guide you toward the features and amenities you'll want for your boat. These might range from furniture and storage to engine size and capabilities, and the overall size of your pontoon boat.
Let's say you want to fish most of the time, but also have the ability to entertain friends and family without a bunch of fishing equipment in the way. Or perhaps you may want to spend most of your time entertaining, and as part of that, you'd like to have the ability to pull an inner tube, or store and serve food and beverages in the most convenient way possible.
Where can I use my pontoon boat?
Over the past 50 years since pontoon boats were created, they have usually been used solely on inland lakes and rivers. The design of a typical pontoon boat isn't optimal for operating on ocean waters that can be rough, but some companies do offer packages to retrofit your pontoon in a way that it can handle rougher waters and handle a little action the ocean.
For the most part, however, it's a good idea to keep your pontoon boat to inland lakes and rivers.
What else do I need to buy or consider?
Once on a lake or river, however, the question of what to do and how to get there isn't completely answered, if you don't have the right equipment and considerations. Navigating safely is first and foremost, and many national organizations offer great guidelines for that.
As far as GPS navigation, a smartphone can do the job, but you'd be wise to have a depth finder to supplement your mapping. Depth finders can let you know if you are in an area with significant and dangerous debris, or approaching a section of water that's dangerously shallow.
When it comes to selecting a boat, it's also important to consider what these additional features and tools will cost. Many new boat models come with the features and tools you'll need, so ask a local boat dealer if there are any external tools he would recommend if you can't get all those resources included in the model you are considering.
In most cases, the dealer will be able to find a pontoon boat for you that will have most (if not all) the amenities you need to start enjoying your new boat immediately.