By: Mike Levitt
Most of the 32 teams participating in the FIFA World Cup played their final warm-up matches over the weekend. This being the final tune up, most countries featured lineups near or identical to their opening match squads. So as followers, we have a pretty good idea of what to expect next week. Let me give you some insight and I'll go with the United States first.
1. Oguchi Onyewu of the United States has not played a full 90 minutes in over eight months and won't against England.
Clarence Goodsen has started all three of the country's friendlies in the build-up. There just can't be any chance that Gooch cracks the starting lineup with the expectations it would entail against mighty England. The Brits will be throwing everything they have at the Americans in the early going, so it is essential that the already shaky defense holds up. Bob Bradley is a smart guy, there is no way he is waiting until the opening match of the World Cup to begin a new trend.
The entire U.S defense is still a huge question, but it appears the right-back position has at least been settled. Longtime national team member Steve Cherundolo is poised to start another World Cup, as he most-likely has beaten out West Ham United regular Jonathan Spector for the position.
2. Edson Buddle has earned a spot in the starting squad with his play against Australia.
If there was ever any doubt that the LA Galaxy forward could score on the biggest stage (I was one of those doubters), there isn't anymore. His first goal may not have been expertly placed, but he saw an opportnity to shoot, took it, hit the net, and put something behind the shot. Aussie keeper Mark Schwarzer, one of the best in the world, may have been caught leaning towards the far post, but the sheer velocity on Buddle's shot is impressive.

3. Injuries to key men have decimated the chances of way too many teams.
 Michel Ballack is out for Germany, Michael Essien is out for Ghana, Rio Ferdinand is out for England. All three were captains of their respective teams. All three were essential. England fans may disagree, stating that Ferdinand wasn't in top form and hadn't played enough during the year while battling injuries. Rubbish, I say. Coach Fabio Capello is a fantastic coach and wouldn't have put so much faith in the player if he wasn't ready to go. This loss will hurt them.Robbie Findley impressed with his ability to hold the ball up and run off the ball, but he missed two golden opportunities with the game still very much in question. I like his work ethic and I like his instincts, but the U.S needs someone to put the ball in the back of the net on the first try, and as of now, Buddle is that man.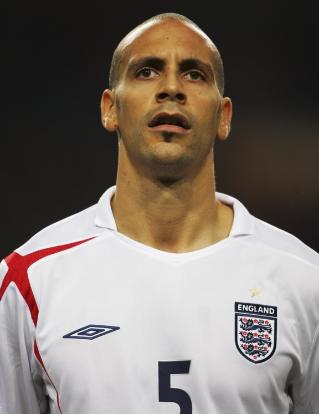 Ghana already has been dealt the Essien blow. What was one of the most formidable midfields in the world only a month ago, with Essien, Stephen Appiah, and Sulley Muntari of Inter Milan, is quickly thinning into a danger area. Muntari, who limped off the field in his team's 4-1 loss to the Dutch on June 1, is now also questionable.Now, it appears that the participation of Chelsea teammates Didier Drogba of Ivory Coast and John Obi Mikel of Nigeria is also in doubt. Drogba, the captain of the most feared African nation, broke his elbow in his team's lately friendly. Yes, it's only his arm, as Americans may question why it's such a big deal, but you try to play with that kind of injury and pain in your arm. If there is any way he can play, he will. Mikel, who has been out of action since April, was named to Nigeria's final squad despite rehabbing. It had been believed he would recover in time until Sunday. With his dropping out, that makes four Chelsea STARTERS that won't make the tournament if Drogba doesn't recover. Unbelievable.
So of the six African teams, only Cameroon and South Africa have not been dealt serious injury blows. And Cameroon is dealing with the Samuel Eto'o problem, which compounded over the weekend when he was red carded. For those that don't know, the Inter Milan star's commitment to his nation was called into doubt by national hero Roger Milla. As a result, Eto'o threw something of a hissie-fit and threatened to quit the team, stating that he didn't need the aggravation.
If any African nation is going to make it deep into the tournament, it will be against some serious odds now. As recently as a few months ago, three and even perhaps four of them were being counted on to advance. No longer. If more than one African team makes it out alive, it'll be impressive.
4. Despite their recent loss to China, France will figure it out.
Yes, they lost 1-0 to China despite dominating the game. Yes, there is apparently dressing room strife over who gets to play where. And yes, their coach Raymond Domenech is an idiot.
Even though players seem to be arguing over their respective roles because of their massive egos, Les Bleus still played relatively well and created a host of chances. They could play China 100 times and never lose again. But that's soccer. Franck Ribery, Nicholas Anelka and co have way too many options in front of goal to not brreak this scoreless streak.But the French still boast one of the most dangerous lineups in world football and hey, at least they are healthy. They will figure it out once the tournament begins. And they will make it out of their group. They are too good not to.
5. Serbia and Paraguay are legitimate dark horses.
Serbia may have lost to New Zealand, drawn Poland, and barely edged Cameroon in their most recent friendlies, but that doesn't matter. Their back line, glued together by Nemanja Vidic of Manchester United, will hold firm. Vidic didn't play in his side's 4-3 thriller against Cameroon on Saturday. Milos Krasic (CSKA Moscow) may be the breakout player of the tournament. At 25,he played well for his club during their run in Champions League and is primed for a move to an elite European club. He proved it again with a stunning goal and an even more deft assist against Cameroon. Watch out.
Paraguay won 2-0 against Greece on June 2 and battled back to draw Ivory Coast the week before. Down 2-0 against the Africans, Paraguay coach Gerardo Martino brought in his starters, who promptly tied the score. Roque Santa Cruz (Manchester City) is finalyl in good form after a host of injuries over the past couple of years and Lucas Barrios is simply entertaining. The Borussia Dortmund striker has scored in his last three games and is primed to make an impact in South Africa.
For more World Cup coverage check out http://blog.ctnews.com/levitt