By: Scott Yager
As promised here is a special early IDOL THOUGHTS to go over the current betting odds for American Idol. According to one source, here are the odds to WIN American Idol:
Aaron Kelly – 30-1
Andrew Garcia – 40-1
Casey James – 4-1
Crystal Bowersox – 1-1.5 (you have to bet $150 to win $100. She is the favorite)
Katie Stevens – 30-1
Lee DeWyze – 2.5-1
Big Mike – 20-1
Siobhan Magnus – 8-1
Tim Urban – 100-1 !!!!!!!!
Hopefully if you are reading this you have some knowledge of how gambling works, but since if you are reading this you likely watch American Idol, there is a distinct possibility you have never made a bet in your life so here's a quick run down…
30-1 means if you bet 100 dollars on Aaron Kelly and he somehow wins the whole thing, then you get paid 30x what you bet, which in this case would be $3000. Sometimes you will see this line written at +3000 which means the same thing. When you see odds written as +400, +500 etc, it is going off what you would take if you bet $100. The only person that this does not apply to in this case is odds-on-favorite to win, Crystal, who is set at -150. The negative sign tells you how much you would have to wager in order to win $100. In this case the odds are not too bad, because you only have to put down $50 more than $100 to win $100. Not bad at all.
For those of you who read this because you like gambling and don't actually know much about American Idol, let me end any sick thoughts you may be having about getting rich by telling you that Tim, Aaron, Katie and Andrew do NOT have a chance of winning. You would be throwing money away. After that it DOES get interesting though because even though Bike Mike was voted off last week and saved, he still seems like a dark horse (racial jokes aside) in this thing. You never know if seeing their favorite contestant come so close to leaving last week will motivate them to vote even more and keep him around. Remember, TWO people go home this week so next week we will be down to 7. Expect odds to change cause of this so this week is a VERY interesting time to lay something down.
If Crystal is not going to win this thing (which, LETS FACE IT, SHE IS), then it really could be anyone's competition. Because of this… if you aren't going to put the smart money on Bowersox (something I'd recommend doing, that way you can make some gamble plays as well and not feel stupid when it plays out like its supposed to), literally anyone (other than the four I mentioned) could win this thing. THAT INCLUDES BIG MIKE. If you think he has a chance, then go ahead and make a move cause this is a weird season where the talent really isn't strong enough to prevent stuff from happening like Big Mike going from the chopping block right back into the top three. If that happens his odds won't be anywhere near 20-1 and you will have gotten a steal.
THAT BEING SAID THERE IS A VERY GOOD CHANCE MIKE GOES HOME THIS WEEK IN THE DOUBLE ELIMINATION, LET ALONE NEXT WEEK OR THE WEEK AFTER THAT.
But, for all the risk takers out there, I don't think it's insane to drop a ten spot on it.
Now, moving on to the more realistic plays here. Crystal is no doubt the best out of this group and she should win. There is ALWAYS the chance of the "we knew she was going to win the whole time" backlash coming to bite her in the ass once it gets down to two, like what happened last year with Adam Lambert, however because this took place just last year maybe we'll see a return to the Best Man (or woman) Wins method. Definitely a smart play with Crystal cause her odds will only get worse (for the gambler). A week or two ago she was actually even money.
As for the underdogs…Siobhan was once only 2-1. Now she is 8-1. That is pretty good for a chick who gets just as much praise as Crystal some weeks. She definitely doesn't have a chance of going home this week and when you think about how she will probably be somewhere around 6-1 next week, if you think Siobhan could upset Crystal down the line then now is the time to take her. That is more or less what I am recommending for any of the potential finalists. Because over the next week few weeks the pretenders will be eliminated one after another, the contenders odds will only get worse for you. Pick the horse you have in the race and play them NOW.
Casey at 4-1 seemed steep a few weeks ago but after last week he really showed that he is probably the best guy to go head-to-head with Crystal in the end. Sure everyone loves Lee but can you really see him taking this thing down? In a way, he is almost like the musical style of David Cook packed into the little boy feeling of David Archuleta. He seems like a third place, or even a second place finisher to me, but not really an upset candidate.
Just like how last year Adam Lambert's clear cut path to the win gave everyone else some pretty great odds throughout the season, Crystal is creating a curve for the field as well. If you like Casey, Big Mike, Siobhan, or Lee get those bets in now cause it seems unlikely that odds will get better down the road. The same can be said for Crystal, who at -150, is still presenting a hard bet to pass up.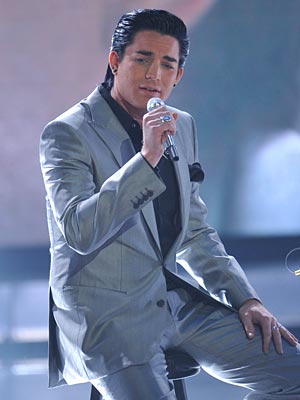 Lastly, they also allow you to bet on who GOES HOME every week. Here are this week's odds:
Aaron Kelly – 2-1
Andrew Garcia – 1-2
Casey James – 8-1
Crystal Bowersox – 50-1
Katie Stevens – 2.5-1
Lee DeWyze – 2-1
Big Mike – 2-1
Siobhan Magnus – 10-1
Tim Urban – 1.5-1
What is cool about this is you put the bets in BEFORE they perform. Sometimes it seems like someone has no chance to go home but after you see them on Tuesday it seems pretty elementary that they be the one to get cut; i.e.: My beloved DiDi a couple weeks back.
Because two go home this week, anything can happen. Let's be honest, Crystal, Casey, Lee, Siobhan…they aren't going home, but Katie could at 2.5-1, Aaron could at 2-1.
They think Andrew is going home cause you have to bet 200 to win 100 on that. Sure, maybe he will, but what is the fun of betting that? He could knock it out of the park tomorrow, who knows? Take someone with fun odds like Katie, Aaron or Tim and sit back and watch them suck! It's great rooting for Simon to butcher someone completely from the judge's table. Something everyone should try!